One year ago today, I sat in a room while my doctor explained that he believed that I had PCOS.
One year ago today, my entire world changed.
It's fitting that my period started today.
I could go into a long, emotional post about what this past year has meant to me (and I probably will!) but instead of sulking, today I want to celebrate.
I want to celebrate that even though this year has been one of the hardest of my life, it has brought Keegan and I closer.
I want to celebrate the fact that I've made friends with some of the strongest, bravest, most amazing women I've ever met. I'm so thankful for all of you.
I want to celebrate that this journey has made me more aware that everyone is fighting a battle and words - positive or negative - can make the biggest impact.
I want to celebrate that I am wiser, stronger woman who is more willing to fight for what I want.
I want to celebrate that I'm overall more of a badass than I was a year ago.
What better way to celebrate than an a giveaway?!
This is the first time I've ever done a giveaway and I knew that I wanted to help out a fellow infertile in the process. I've mentioned them before, but Tasha from
FrozenOJ
makes these awesome paracord awareness bracelets in a rainbow of colors to represent all aspects of infertility from PCOS to infant loss.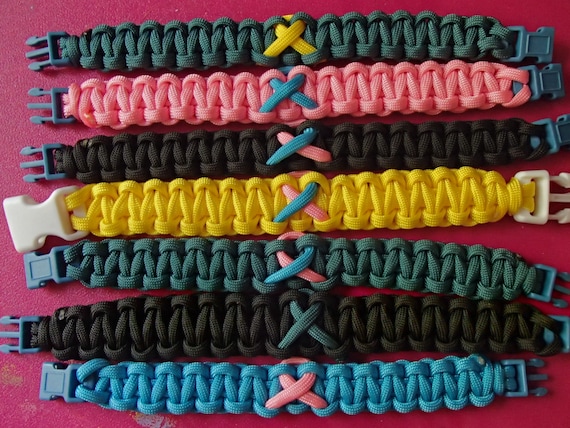 Guess what, I'm giving away, not one, but two bracelets! That's right, two lucky ladies will win one of these awesome bracelets in the color of your choice.
Here's how it works: Follow, comment, "like" to your hearts' content, and on Friday, I will pick two winners. Those winners will then they will team up with Tasha to talk specifics like wrist size and colors.
Once again, I want to thank all of you for being one of my main sources of strength during this journey. I don't know what I'd do without you amazing ladies!
a Rafflecopter giveaway