My thoughts and emotions are still trying to sort out exactly what happened at today's appointment, so I apologize if this post isn't the most coherent.
So, to get down to the jist of things, I have a plan, which is really what I wanted to get out of this appointment.
1. Dr. B agreed to do a few cycles of Clomid after
double
triple checking with me that I understood that my risks of multiples increased from about 1% to 8%. I asked him how many cycles he would be willing to do (knowing that most doctors cut women off at 6 cycles,) and he agreed that after 6 cycles, you are considered a "Clomid failure." However, since we are only using Clomid to boost what my body is already doing, instead of using it to get my body to ovulate, he said that he wouldn't feel comfortable going more than 3 or 4 cycles.
2. If Clomid doesn't work, he suggests doing a laparoscopy to check for Endometriosis just so that we can say we've checked on everything. He asked if I wanted to do that laparoscopy before the Clomid, but I declined since I don't have any of the symptoms of endo (painful periods, pain during sex, etc.) and I don't want to have unnecessary, expensive surgery.
3. I asked what our next move would be if the Clomid doesn't work, assuming he would say IUI, but Dr. B said that an IUI would really only be beneficial if our problems were on Keegan's end, but from his past SA, we know they're not. Dr. B suggested that if Clomid doesn't work for us, he would give us a referral to an reproductive endocrinologist and suggest IVF.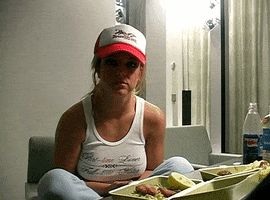 I wasn't expecting IVF to come into question until we had exhausted ovulation drugs, IUIs, and injectables.
However, after having some time to digest all of the information, getting a referral to an RE is probably the best step for us. I trust Dr. B, and he has helped us immensely with these beginning steps, but if we're talking about IVF, or honestly, even IUI, I'd rather talk to a professional that is versed in these procedures. I was just hoping we wouldn't have to go the RE route since the closest one is probably an hour away and in no way covered by our insurance.
Unfortunately we were too late to do Clomid this cycle, so we're au natural for another month, but I have a prescription for 50 mg of Clomid CD5-9 as well as monitoring for the next cycle. Dr. B didn't say anything about increasing the dosage in later cycles, but I suppose we'll talk about that if this next cycle doesn't work out.
A few questions for you ladies:
1. CD 5-9 seemed really late to me, I've read that most women do CD 2-6 or 3-7. Any thoughts?
2. Dr. B said that Clomid will make you ovulate later in your cycle than your normally would, however, many ladies say they ovulate earlier. Any ladies who ovulate on their own and also take Clomid want to chime in?
3. I've heard that some ladies have better control of the side effects if they take Clomid at night instead of in the morning. Does anyone have experience of morning versus night side effects?
I guess our hopes are resting on the idea of Clomid working in the next couple of months, and if not, we're bringing out the big guns!