I honestly thought I had a more exciting post for today's prompt of what's in my purse, but turns out my purse is very boring as of right now.
First of all, I own a purse made by
PeaceLoveNPolkadots
on Etsy. It originally had a large bow, but I figured the plain gray purse could be more professional. It is most expensive purse I own at $35, but I love it. It's huge inside while not looking huge on the outside and it's made out of upholstery fabric so it's super sturdy.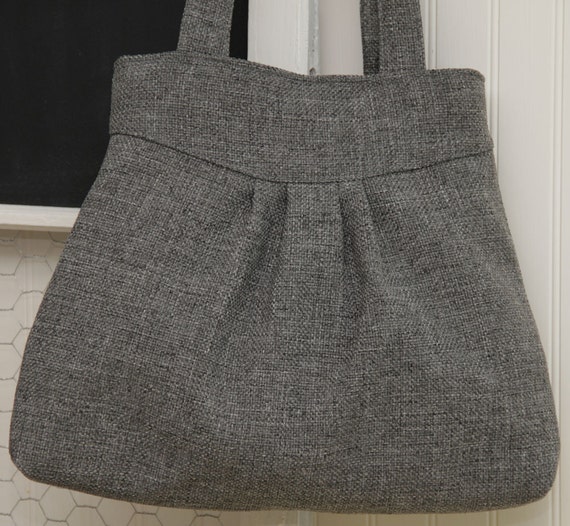 First thing in my purse is my wallet. Yes, it's a zombie. I worked at Hot Topic while in college and I got a 40% discount on everything in the store. I have so many shirts and shoes from HT that I can't really wear anymore since skeletons and blood splattered high heels aren't that professional.
Next, I have my planner. I had seen so many bloggers rave about the
Erin Condren
planners that I asked Keegan to purchase one for me for Christmas last year. He didn't feel comfortable picking out the pattern that I wanted, so he just gave me permission to purchase it on my own.
My planner has a quote on the bottom that says, "When the world says "give up," hope whispers, "try it one more time." When I ordered my planner, we were just beginning our TTC journey. I never realized how true that quote would become.
I also have a purse organizer.
I saw the organizer on
GroopDealz
, but I didn't purchase mine in time, so I contacted the original Etsy designer,
MadelineandCompany
and purchased mine through her, but in gray. I like the organizer, but since my purse has soft sides, it doesn't really stay expanded. I think it would work better if I had a hard sided purse.
In my organizer, I have a cheap digital camera, a few pens, a bottle of Naproxen for when I have horrible period cramps and a bottle of Ondanestron for curbing really bad Metformin nausea. Oh, I also randomly have a bag of raspberry tea for whatever reason.
The only two other items in my purse are a black umbrella because it's supposed to rain here all week and half a bottle of water that I just can't seem to throw away. You know, for that time when my car breaks down in a desert or something.
Oh, I also have my keys hooked onto my purse strap with a purple carabiner. I have my car's key fob, a key to unlock my work, a key to my house, a key ring card for Walgreens, Pet Smart and Kroger and an Alice in Wonderland "drink me" key chain. Yet another Hot Topic find.
Google images
So what about you ladies? What's the strangest thing you've ever had in your purse?